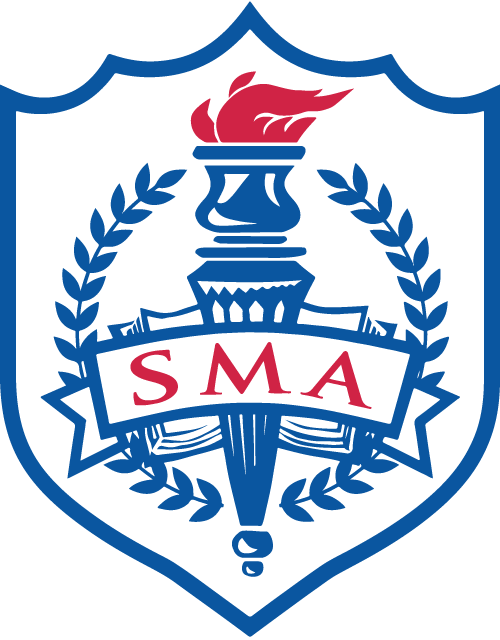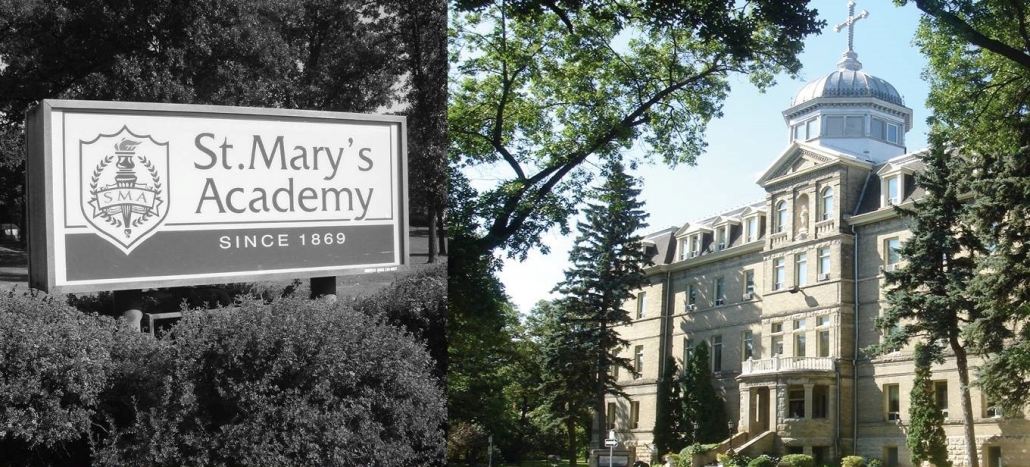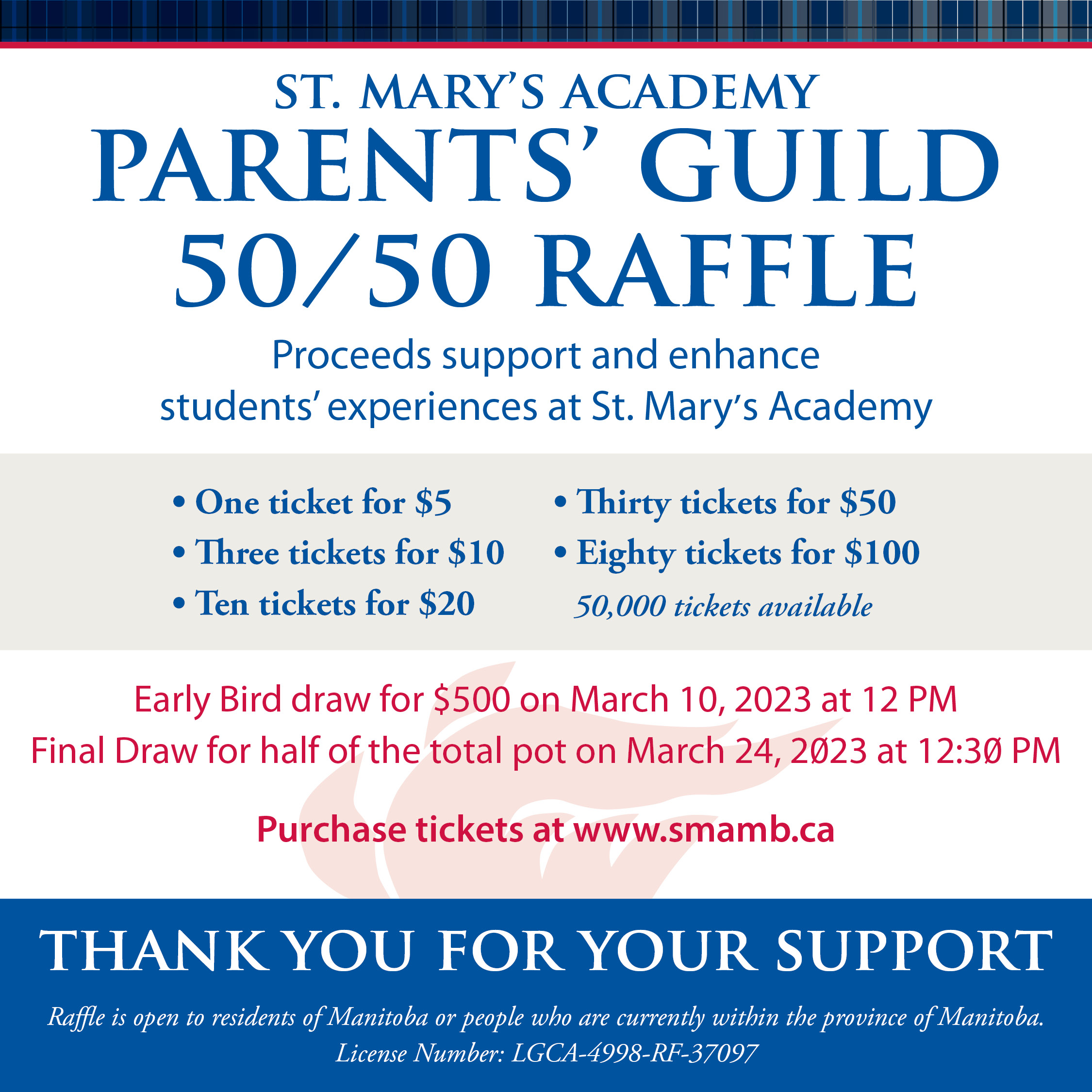 50/50 Raffle
St. Mary's Academy's Parents' Guild is hosting their annual online 50/50raffle. This fundraising initiative supports and enhances students' learning experiences by investing in educational tools that assist programs and activities at the school. There are two chances to win in the 50/50 Raffle. An Early Bird Draw for $500 takes place on March 10 at 12 PM, and the Final Draw for half of the total pot takes place on March 24 at 12:30 PM. Tickets prices are one ticket for $5, three tickets for $10, ten tickets for $20, thirty tickets for $50 and eighty tickets for $100. Purchase tickets at https://www.fundingchange.ca/stmpg/Y7Tz6YMd0X8pSbGu. Must be 18 years old to play. Lottery License Number: LGCA-4998-RF-39943. Thank you kindly for supporting St. Mary's Academy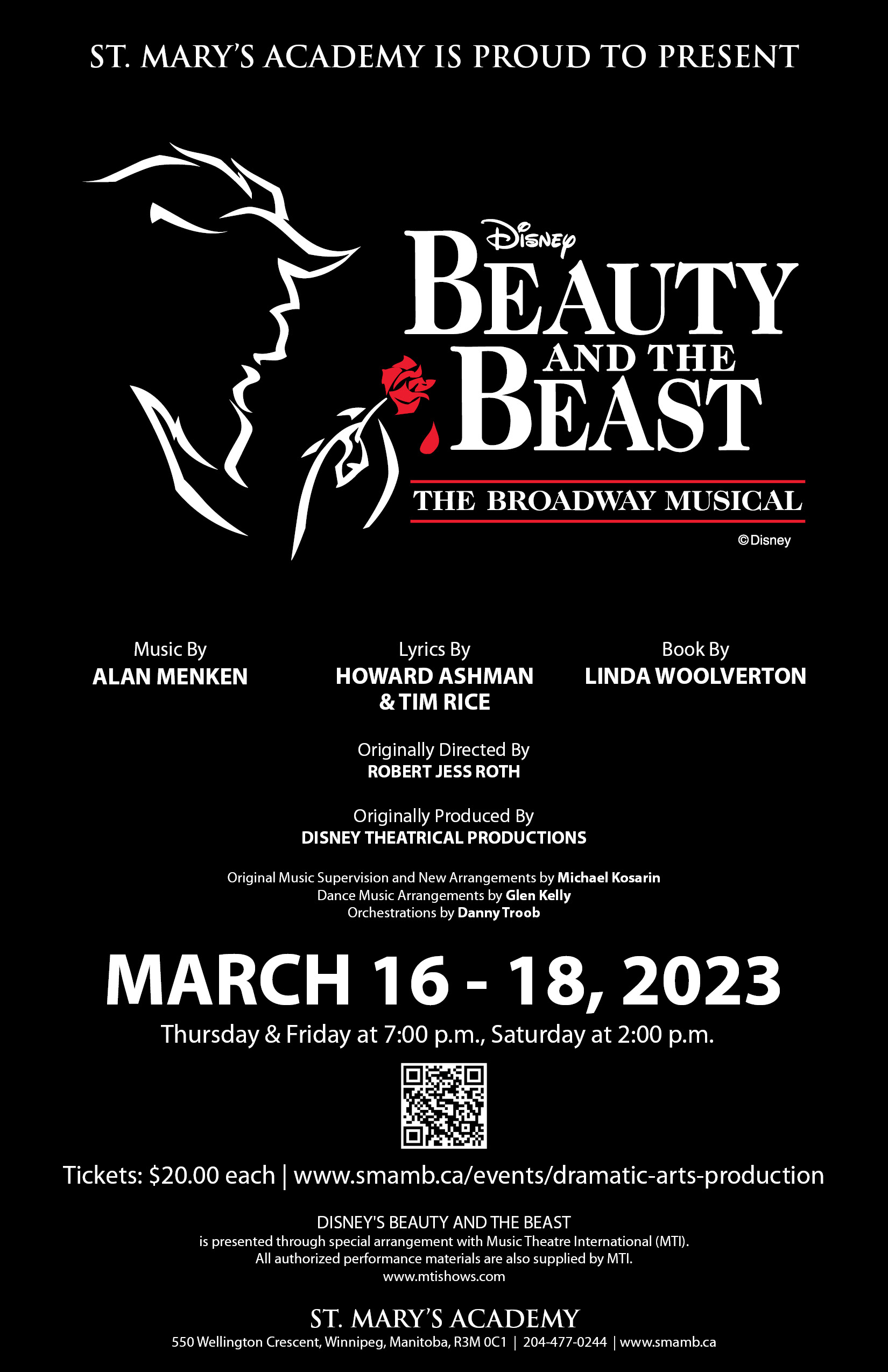 Bonjour! St Mary's Academy's Drama Department is excited to present Disney's Beauty and the Beast from March 16 to 18. We formally invite you to be our guest as our students showcase their many talents in this timeless classic. Tickets are $20 each and available at https://smamb.ca/events/dramatic-arts-production. We look forward to welcoming guests to the show!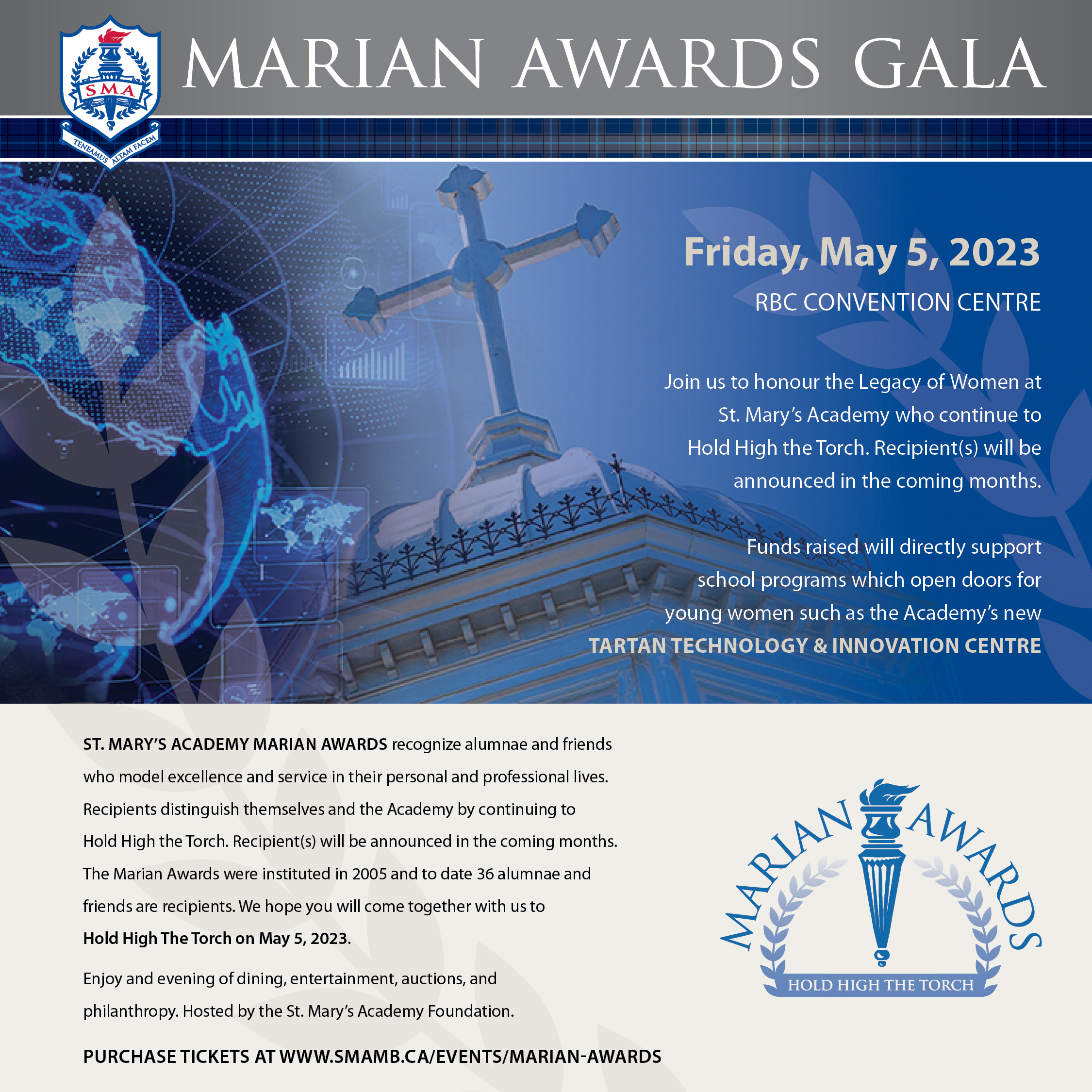 St. Mary's Academy Foundation is delighted to host our Marian Awards Gala on Friday, May 5, at the RBC Convention Centre. Join us to honour the Legacy of Women at St. Mary's Academy who continue to Hold High the Torch. Recipient(s) will be announced in the coming months. Funds raised will directly support school programs which open doors for young women such as the Academy's new Tartan Technology & Innovation Centre.
Tickets are on sale. Individual tickets are $200 each and After Party tickets are $50. Find out more details, purchase tickets and see Sponsorship Opportunities at www.smamb.ca/events/marian-awards. Anyone with questions is asked to reach out to Kaylene Kessler, Advancement Manager, at kkessler@smamb.ca or 204-478-6031.
St. Mary's Academy Marian Awards recognize alumnae and friends who model excellence and service in their personal and professional lives. Recipients distinguish themselves and the Academy by continuing to Hold High the Torch. The Marian Awards were instituted in 2005 and to date 36 alumnae and friends are recipients.
***
St. Mary's Academy is an independent, Catholic school in the tradition of the Sisters of the Holy Names of Jesus and Mary. Serving young women in Grades 7 to 12, the Academy offers the advantage of an all-female environment that encourages students to excel, to explore personal talents and to exercise leadership. We have a long tradition of providing an intellectually challenging academic program, an extensive campus ministry and religious education program, and a variety of extra-curricular activities. Find out about our application process at www.smamb.ca/admissions