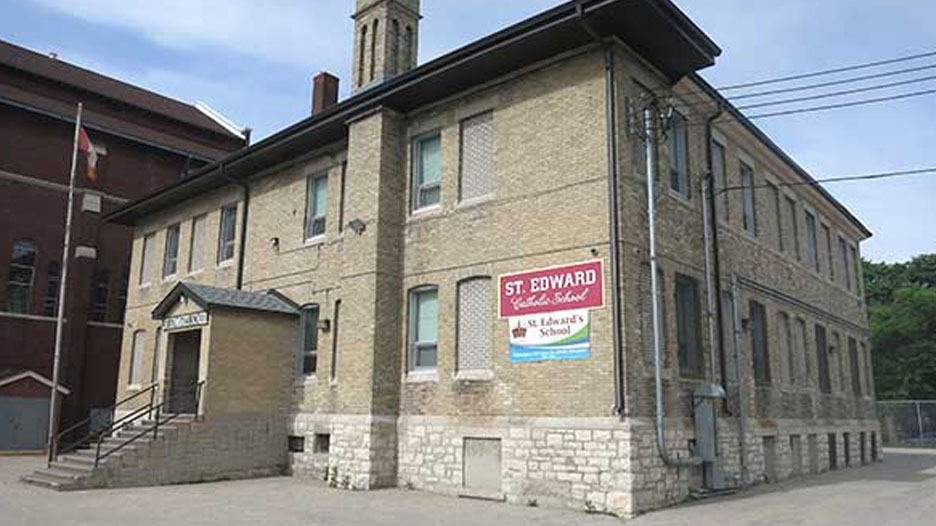 St. Edwards School
St. Edward's School is located at 836 Arlington Street, in the heart of Winnipeg's West End.  Established in 1909, St. Edward's School has been providing an education for children for more than 100 years.
St. Edward's School has a kindergarten to Grade 6 population of approximately 200 students.  There is a staff of 18, which includes teachers, educational assistants, administrative personnel and a custodian.  All staff members, in conjunction with the Pastor, parent and parish volunteers, the local Board of Directors and the Parent Advisory Committee, work together to provide a positive learning environment based on strong Christian values.
In addition to daily religion classes, the complete Manitoba curriculum is taught to the students, with a strong emphasis on literacy, numeracy, and technology. The students' education is further enhanced through the school's music and physical education programs which allow the students to explore and to develop their creative and athletic talents.  The integration of technology is evident in all classrooms and the children benefit from their exposure to computers, tablets, I-Pads, cameras, coding, and a wide range of computer programs to enhance their learning.
For more information, please contact the school office at 204-774-8773.