Prairie Crossroads School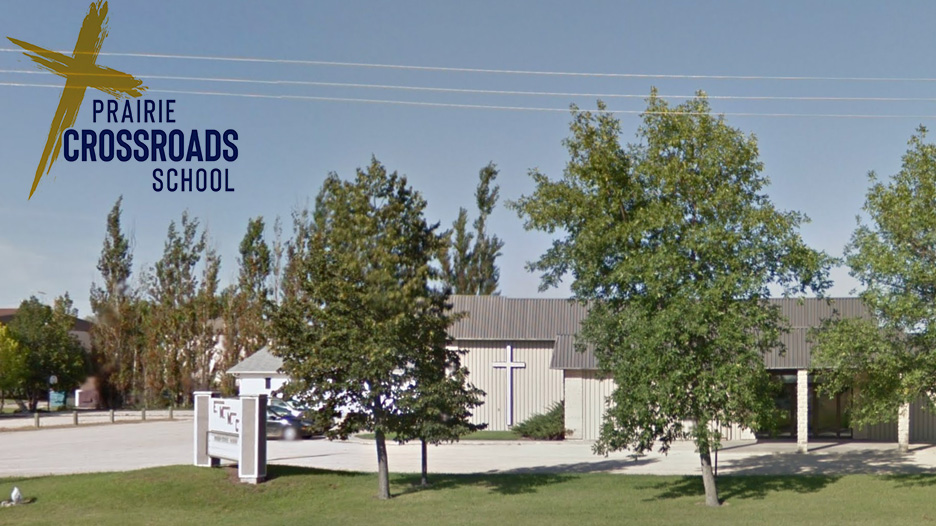 Prairie Crossroads School is a K-9 school located in Morden. Our intention is to add Grades 10, 11 and 12 in successive years beginning in the 2024/25 school year.
Our mission:
To provide students with an education of excellence in a Christ-infused environment with the purpose of nurturing educated disciples of Christ who love God in every sphere of their lives.
Guiding Principles for Education
Purpose of Life:
We believe that the ultimate purpose of life is to know and glorify God and to attain eternal life through Jesus Christ our Lord
Vocational Calling for all of Humanity:
Crossroads School affirms the human vocation to which God has called us to: to be stewards of His creation, doers of good toward all people, and agents of the Kingdom of God and His reconciliation. Genesis 2:15, Genesis 9:12, Col 1:19-20, Matthew 6:10, Romans 8:19-23, Hebrews 12:14
Discipleship: The Great Commission as Central to our Mission
We seek to accomplish the Great Commission in our school through evangelism and discipleship. Staff, students, and administrators are all invited and encouraged to deepen their understanding of what it means to be disciples of Jesus Christ, to practice such discipleship, and to sustain and help others to become disciples. They strive to act justly, love mercy, and walk humbly with our God. Matthew 28:16-20, Acts 4:12, John 3:16, Romans 5:8, I John 3:16, and Micah 6:8.
Integrative Faith & Academic Excellence:
Crossroads School promotes not only academic and intellectual excellence, but integrates these with high standards of personal, moral, and spiritual integrity. CROSSROADS is first and foremost an academic institution that seeks to equip, challenge, and inspire our students to love learning, think critically, and to apply their knowledge and wisdom to affect their world for Christ. The rigour in all classes prepares our students to compete in every academic arena in order to develop community and world leaders that will stand for biblical standards in a fallen world. Proverbs 1:7a, Matthew 6:33, Proverbs 2, Genesis 1:1, Colossians 1:15-17, Philippians 2:1-16 and Psalm 119:99.
Partnership with Parents:
Students are a gift to their parents. CROSSROADS desires to come alongside of parents to help raise their children in a manner that honours and glorifies the Lord. CROSSROADS desires to partner closely with parents, actively encouraging parental involvement in our school. Psalm 127:3, and Deuteronomy 6:5-9.
Seeking God's Design for each Life:
Ephesians tells us that God has a plan for everyone's life. Each person is uniquely created by God and is specifically designed to accomplish His plan. Recognizing that each child is unique and gifted differently, CROSSROADS desires to provide a loving atmosphere which will allow each student to identify and develop his or her gifts and talents. Every individual has worth to God; therefore, we should demonstrate His love by providing an atmosphere of love, respect and acceptance to every student. Ephesians 2:10, Jeremiah 29;11 and I Corinthians 12:4-6.