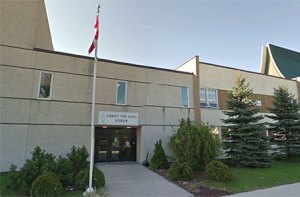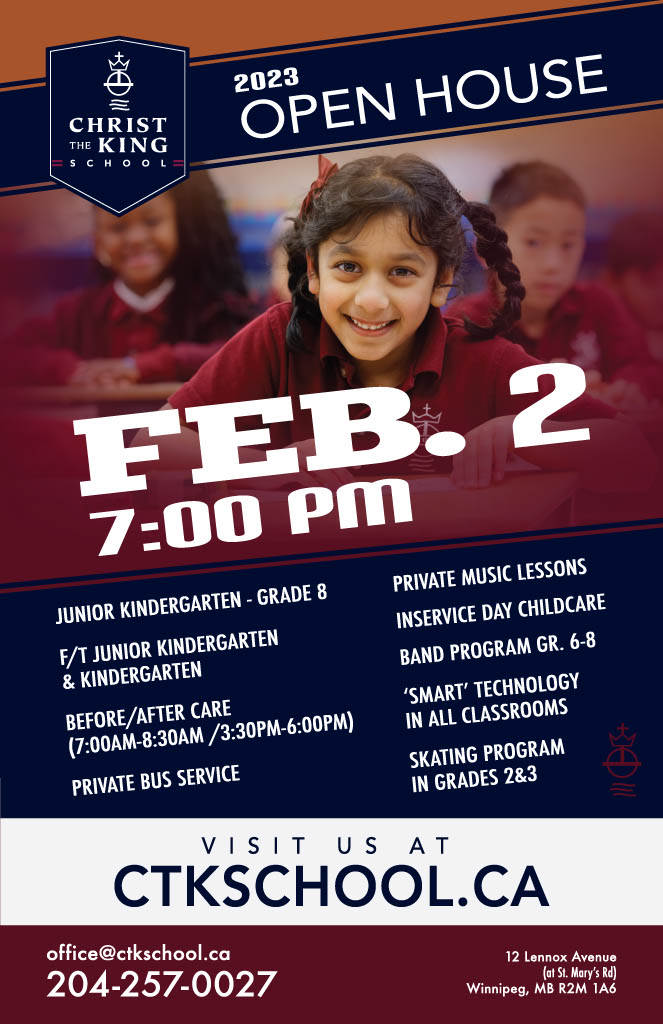 Christ the King School is a Junior Kindergarten to Grade 8 Elementary school located at 12 Lennox Avenue (at St. Mary's Rd.) in St. Vital.
We offer :
NEW – Full-time Junior Kindergarten
Full-time Kindergarten Enrichment
Before & After Care (7am – 6pm)
Private Bus Service
Private Music Lessons
In service Childcare
Competitive Sports Programs
Smart Classrooms
Band Program (Gr. 6-8)
Please view our virtual tour http://www.ctkschool.ca/virtual-tour/
Please join us to find out more or call 204-257-0027.
The school follows the prescribed Manitoba Curriculum.  In addition to this, the curriculum is enhanced with various projects and activities.  The purpose is to engage students within the multiple intelligence to further their learning in the prescribed outcomes. They also serve to build community between students at their grade level and between various grade levels.  Below is a listing of some of the activities/projects which have gone on at our school in the last year:
Roots of Empathy in Grade 2
Field Trips to locations such as: Manitoba Museum, Fort Whyte, Canadian Museum for Human Rights, MTYP, etc
Learning and Reading Buddies (cross grade pairings for student learning)
Science Fair for Grades 6-8
Music Program for Grades K-5 and Band Program for Grades 6-8
Grade 6 Camp
Project 11 for Grades 5-8
Industrial Arts for Grades 7-8 through Louis Riel School Division