Beautiful Savior Lutheran School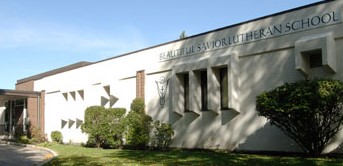 WHAT WE WANT FOR OUR CHILDREN
Beautiful Savior Lutheran School is an independent Nursery through Grade 8 School promoting academic excellence in a faith-based environment. Our purpose is to provide a Christ-centered education for children, so that they may grow spiritually, academically, emotionally, physically and socially to become strong, confident and competent adults.
Children at Beautiful Savior Lutheran School receive a quality education in a safe, caring and family-like atmosphere. The class sizes are small, allowing for individualized and specific attention to each child. Children discover and use their own talents and abilities in an environment where students support and encourage one another. The curriculum is taught in accordance with Manitoba Department of Education and the Faculty is fully accredited and experienced.
Beautiful Savior Lutheran School (BSLS) is located at 52 Birchdale Avenue in the picturesque community of Norwood Flats in Winnipeg, Manitoba.
Beautiful Savior Nursery School is located at 1541B St. Mary's Road beside Beautiful Savior Lutheran Church