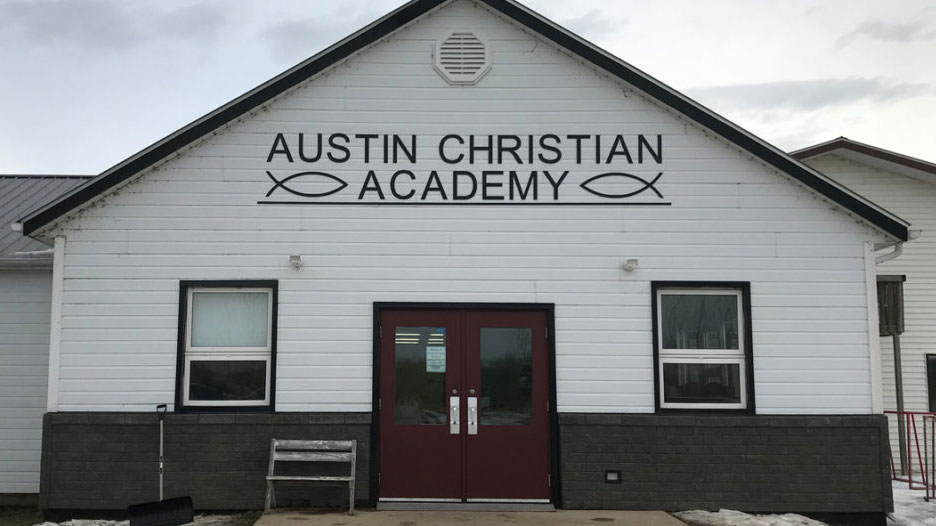 Under the Lordship of Jesus Christ, our mission is to provide a community where students receive a quality education for the whole person, taught from a Biblical perspective, enabling them to develop a Biblical world view and become responsible, growing disciples of Jesus Christ, who glorify God through a life of service to Him and to others. YEAR OF INSTITUTION – 1981
What We Offer:
* Provincially recognized curriculum, taught from a Christian perspective. Students graduate with their Manitoba high school diploma.
* Small class sizes.
* Opportunities for your child to grow in academics, Christian service, and moral character.
* A friendly, family-oriented community with students from a variety of local churches.
* A high school missions trip every second year.
* Biblical studies from Kindergarten through grade 12.